Be With Me - more J.Lynn awesomeness!!
"

Teresa Hamilton is having a rough year—she's in love with her big brother's best friend, but he hasn't spoken to her since they shared a truly amazing, mind-blowing, change-your-life kiss. She got out of a terrible relationship. And now an injury is threatening to end her dance career for good. It's time for Plan B – college. And maybe a chance to convince Jase that what they have together is real.
Jase Winstead has a huge secret that he's not telling anyone. Especially not his best friend's incredibly beautiful sister. Even though he and Teresa shared the hottest kiss of his life, he knows that his responsibilities must take priority. He certainly doesn't have time for a relationship. But it doesn't help that all he can think about kissing the one girl who could ruin everything for him.
As they're thrown together more and more, Jase and Tess can't keep denying their feelings for each other. But a familiar danger looms and tragedy strikes. As the campus recovers, the star-crossed couple must decide what they're willing to risk to be together, and what they're willing to lose if they're not…"
I've already fallen in love with Jase and Tess in the first two books. They only had one scene together really, but you could already feel the chemistry in those mere seconds. So the moment I heard they were getting their own books, I was fangirling
When the book started out, it was easy to tell that both of those two people had their own demons to work on. While Tess was dealing with an injury that kept her from following her dream of dancing, Jase had to deal with issues beyond Tess' imagination.
When we find out what Jase has been dealing with the last few years, you're like: WHAT?? It's heartbreaking, painful and yet so beautiful. People that have read the book will know what I'm talking about, and for you others, let me tell you, simply the scene where Jase tells Tess about a secret he has held onto for such a long time it written so amazingly beautiful that it makes you tear up right there. Your heart breaks and then slowly gets stitched back together throughout the rest of the book.
We get to watch Jase and Tess try to work together, only to fall apart when things get too serious too soon. While Tess is plagued with self-doubt at first, it becomes clear that Jase is the one that is still hiding behind a facade he has tried to build up all those last years.
This book is not a simple love story though. While we do focus on the love story of Tess and Jase, there is a whole different story line that deals with Tess and her room mate, who, as we find out, has an abusive boyfriend. Seeing it up close brings back memories for Tess that she has tried so hard to forget. And all of the sudden, things start to spiral out of control, and you can't even tell if there is anyone that can still save Tess. Not even Jase.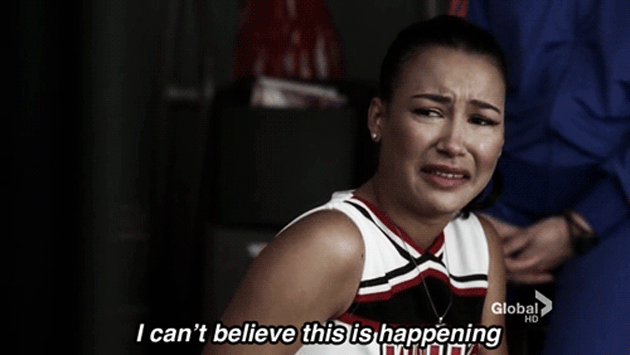 What I also loved about this book is that we get to see more of Cam and Avery as well. They are still so adorable and I LOVED that they weren't cut off. THANK YOU for that.
This story is so heart-wrenching, it pulls at all the different parts of you and makes you never wanna stop reading. It doesn't surprise me that this book is amazing, as it's a J. Lynn one, but I'm glad to be proved right once again.
If you haven't read the first two books, you should, but it's not necessary to enjoy this book as a standalone. However, the whole series is so amazing that I enjoyed it so incredibly much.
Always,
Yvi