Crown of Midnight - Another Must Read (Throne of Glass #2)
"An assassin's loyalties are always in doubt.
But her heart never wavers.
After a year of hard labor in the Salt Mines of Endovier, eighteen-year-old assassin Celaena Sardothien has won the king's contest to become the new royal assassin. Yet Celaena is far from loyal to the crown – a secret she hides from even her most intimate confidantes.
Keeping up the deadly charade—while pretending to do the king's bidding—will test her in frightening new ways, especially when she's given a task that could jeopardize everything she's come to care for. And there are far more dangerous forces gathering on the horizon -- forces that threaten to destroy her entire world, and will surely force Celaena to make a choice.
Where do the assassin's loyalties lie, and who is she most willing to fight for?"
Book two starts off right where book one ended, and it dives right into the action. You can't take a breath, you are thrown right into the story line again. And it starts off with excitement as well. Just like with the first one, you cannot put this one down, because there are so many turns and twist, so many people suddenly thrown into that you have no idea what to think. The only thing you know at this point is that Celaena, despite what she did for living before, has changed and cannot fathom to do what she has done before. Throw in power that has been long forgotten and is suddenly rising again and Celaena has to work against powers that have not been seen in those lands for thousands of years. And it might be that she is thrown right smack in the middle of it.
While we do get to know a lot about Celaena in the first book, the second book provides even more insight into her life before the court, especially when she is supposed to kill one of her former assasin colleagues, so to say. As her relationships in this book blossom, so do her trust issues. It's a pleasure to see this other side of her, the vulnerable side that's attracted to a man without wanting to admit it to herself and the side that's also afraid of rejection. It's a feeling we all know too well. It's beautifully done though and written so well that you just feel everything she's feeling to the point.
With the action and romance in this book, it's the perfect mix again for any fantasy lover. Sarah J. Maas created a fantastic world that I absolutely enjoyed getting to know and dive into.
And with all the heart-stopping surprises in the book, you really have no idea what you're getting yourself into. It's kinda like: You managed to get your head in the game again after the first surprise and then there's the next one, and so on. So no, you can't take breather here, because it's non-stop action and excitement.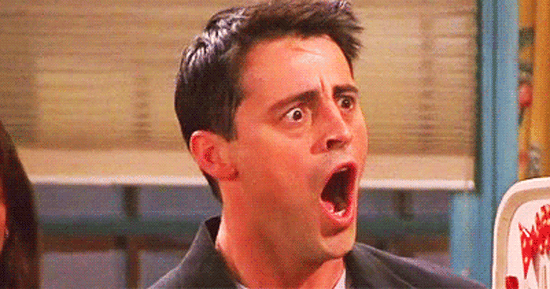 So, if that got you interested, then go ahead and read it. NOW. I loooooooooooooooooooved the book and wanted to start rereading again right away as well! Ask my friends, they can vouch for that!! LOVED it!!!!!!!!!