Kadenburg-Shifters #1 & #2 by T. E. Ridener
First, I wanna give you all a bear - hug! Yeah, I know, joke's on me since this is a bear-shifter-series.
I have been waiting to read one for years... It's kinda hard to find some that seem good and in the end turn out to be good... But boy, I can tell you one thing about Lorcan - It was insta-Love!!
Let's get the synopsis for both books out of the way:
26 year old Presley Goult's life is anything but ordinary. Her mother abandoned her as a toddler after her father's death, leaving Presley to be raised by the only family she has left-her uncle Arnold. After years of being away she returns heartbroken and devastated knowing this is the last place she wants to be. Unbeknownst to her, Kadenburg is not your ordinary town. There are secrets that have been kept from Presley for her own good. Will she find out the truth of who she is and the part she will play in the war that is about to erupt before it is too late to save everyone that she loves?
28 year old Lorcan Bamey was Presley's best friend growing up. He has always been there for her when she needed a friend and someone to lean on. Although he has always wanted more from Presley, rules are rules and he was forbidden to express his interest in having a relationship with her. You see, his upbringing was very different from most of the boys in town; the female must make the choice. It is part of Urseth's law; laws that Presley will soon discover when her uncle finally decides to be honest about their ancestry.
Will Presley accept the truth about Kadenburg, and herself, in time to save her people?
With four missing persons and witnesses who refuse to talk, Kadenburg's sheriff finds himself in a bind on what to do. Swallowing his pride and biting the figurative bullet, he calls for back-up. His son, 29 year old Rutley Holter hesitantly returns to town to rejoin the family business; hunting werewolves.
Rutley never intended to return to Kadenburg, but it soon becomes personal when he discovers his best friend was murdered by the sniveling mutts his father believes to be responsible for the disappearance of Lorcan Bamey, Presley Goult, Greg Kress, and Dimitri Fridolf.
While searching for familiar faces, Rutley has a chance encounter, and consciously rescues, the one thing he was raised to kill; Dimitri the werewolf. It isn't long before he begins to experience an inner battle of loyalty and the line between right and wrong start to blur.
Being threatened by Breslin Connor is the least of Lorcan and Presley's worries. As they struggle to find normalcy in an incredibly extraordinary town, they will come face to face with demons from their pasts and ponder over an uncertain future. Will their love for one another truly conquer all?
Okay, concerning book one, I have a lot to say... or maybe not that much besides I am so freakin' in love with Dimitri! I love the whole bear-shifter idea and OMG, how cute is the forever one mate idea??
I admit it. I am a sucker for insta-everythings. What I mean is I don't mind at all how 'sudden' (or from Lorcan's perspective not so sudden) the things went. And I totally loved the twist with the werewolf that's changing sides.
If I could, I'd pick my own bear. How can you want to refuse that? Who DOESN'T want to be a mama bear adored by her family?
If I'd have my own bear, I'd hold onto him and never let go again!
Of course I instantly had to read on and I can tell you, I finished both books in not even twenty four hours.
So, book two... Dimitri and Rutley... Hell, I want that. I want that so bad. I mean, you don't get that. It's not the I-want-some-ice-cream-now-way. It's the without-it-I-can't-breathe-way. Those two deserve some happiness, don't they? I mean, come on!!! Dimitri is hurting like hell and Rutley basically has had a tough life with his dad... And without a real family. This seriously kills me... Especially when Rut gets all touchy and thinks he's so close and then... His heart breaks into tiny tiny tiny little pieces...
My heart couldn't take that. AT ALL.
Oh, of course, there was a little more to that story... At least I think so... Was there?? Haha, just kidding!
Lorcan and Pres... Well, I loved them in book one, I totally do in book two... Their happiness even amongst the chaos... I think everyone deserves a love like that because we all do need a ray of sunshine during dark days, right? And I can get my own bear, right? They do exist... RIGHT? RIGHT?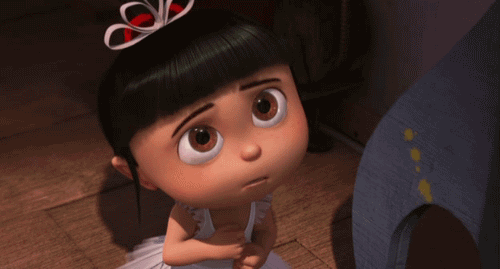 In case you didn't get it yet: I loved the books. I want more of the books. I need more of them.
Oh, and go and read them, which is what I wanted to say anyways! :-D
(All pictures found on google.)