Damaged (Rebirth #1) by Becca Vincenza
There are some beings in this world, long thought to be extinct. Some seek to protect them, others want control, but some . . . some are hell bent on their destruction.
Audrey was taken from her father, hidden away from the world, and tortured for five years. She was rescued, but is she really safe, or is there someone else waiting to betray her? Can she trust those who saved her? Can she learn to accept who she really is?
Stone was on a routine mission to extract valuable information from a rival clan of paranormals. Instead, he and his team find something much more valuable: a scarred, damaged young woman who holds many secrets, and whose power is beyond anything they could ever have imagined.There is much more to Audrey than meets the eye and Stone is determined to protect her.
Audrey and Stone are about to find out it's hard to know who to trust.
So... I started reading that book because on of my favo authors actually totally supports that chick... And then I got to know her and wanted to read the book anymore.
What can I say? When I read the synopsis I wasn't exactly sure what to expect, but once I started I figured it didn't really matter much because the writing was awesome, Audrey intrigued me and then...
Then came Stone and I was like...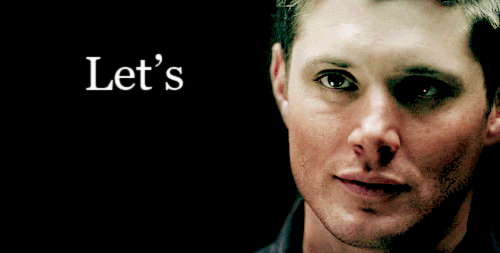 Trying to find out who kept which secret kept me at the edge of my seat. There is no doubt that Becca Vincenza's debut novel is a jewel you shouldn't miss. Her writing is touching and it made me hold my breath in the right places. She shows emotions, makes you feel them without you really wanting it. Her writing style is different so so was the whole book.
Shifters, weres, vampires, paranormals of all sorts - man, that was amazing! It made me think of this:
Audrey and Stone fought everything that was thrown in their way and I loved that they both wanted to be better for the other one. They lent strength to their partner, proving that sometimes all you need is a little gesture to know that you found your second half.
Audrey's dad... What can I say? I hated him for almost most of the book, and I am not really a fan of him now, either, but I can tell you that Becca manages to change your view - and that's something not easily done to me.
If you get a chance, please go and read that book. Who am I kidding? You need to get your ass moving to READ THAT DAMN BOOK! It's awesome.
(All pics found on Google.)