FINALLY!!! Sam Destiny - Set in Flames (Morningstar Vampires #1)
It's finally here!! I've been waiting to write this review for longer than any of you can imagine. And now I get to do it, so I'm not wasting any more time with an introduction, so here it goes!!! *squeeeeeeeeeeeeeeee*
I received an ARC copy of this book for an honest review
Synopsis:

Maya James is on the run. Her parents aren't her true parents, her body is acting all kinds of weird lately and she is tired. Really tired. So when she meets a stranger, one that literally makes her world glow, she decides that he might just be the one to help her.
Get in, get sleep, get out – that was the plan. She didn't intend on spending weeks all by herself, resented by the first guy that stirs something other than hate in her - and most of all she didn't plan on being betrayed by the only person she gave her trust to in more than two years. What do you do when the choices you are forced to make not only concern you, but a whole race as well?
Morningstar warrior Jaden loves his women blond, long-legged and casual. No name, no repeat And he's lucky that this is just what a midnight-stranger offers him: a roll between the sheets. No love, no commitment.
He doesn't expect that she's still there the next morning, and even less that she all of the sudden becomes his responsibility. One he needs as much as he needs sunlight – not at all.
In order to give his race new hope, Jaden agrees to do what has to be done. But once the time rolls around, his race might be the last thing he really thinks about.
So when I heard that Sam Destiny was releasing her debut novel, I was like this:
To say I love this book would be highly understated. I adore it, devoured it, drowned in it and went through it way to fast because I couldn't stop reading. And neither will you! I kinda hated wanting to read it so fast because that sadly also meant that the book was, in fact, over at some point.
So let's get this review on the road: this book about a group of vampires might sound familiar to you, but they are anything but. You think you know everything you can about a group like that, but you're wrong. And that's the beauty of it. There is something different about it, something that does set this book apart from any other book out there.
Maya James is a fantastic character and you will quickly figure that out as well. She's strong, independent and doesn't take anything from anyone. She's been alone her whole life, running from a mother who's only wish was for her daughter to die. She's lived through hell that most of the people her age cannot even imagine, so seeing how strong-willed and feisty she is, makes me love her on the spot.
Even when she was with the warriors, that side still showed. Yes, she also has a soft and loving side, and I love that about her as well, but her will to get through everything that life throws in her way, just made me admire her a whole lot throughout the whole book. And that soft side I mentioned, you see it when love finds its way into her life, and who wouldn't get soft with something like love? And love does make her unsure as well, unable to believe herself or what she is feeling! But does that make her less strong? No, it sure doesn't But who wouldn't show a soft side with someone like Jaden <3 It doesn't take away any of her personality, just makes her more human, more approachable, and in the end the kind of woman we all want to be. Strong when we need to be and yet able to show a softer side.
The warriors itself are amazing and YUMMY. Every one of them, no matter at which point you meet them, will make you fall in love with them. Heck, every time Maya has a conversation with one of them it makes me wanna know more about that specific vampire THAT VERY MOMENT. Lex, Red, Devon, who cares, they are all amazing and will make you swooooooooooon. Believe me, I've been there!!! I was a little like this.....maybe..... :D: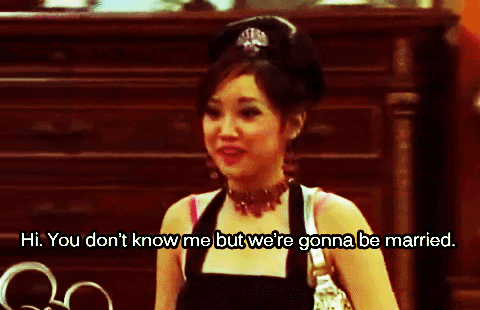 And then there's Jaden. He's one of those people that had his whole life planned out for him. Being part of the order and killing bad guys would be what he did with the rest of his life, and he was fine with it. He didn't need anything but his brothers by his side. But boy did life throw him a curveball. Maya shows up, and ruins everything he ever believed his life to be. And it confuses him, which makes for a lot of misunderstanding, hurt and lying. The pain in this book is palable and made my heart ache: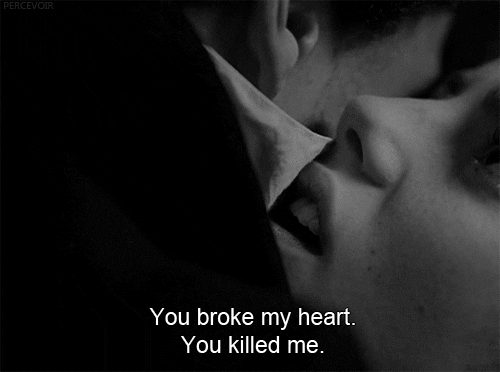 He cannot deal with the changes that Maya brings into his life, because it brings everything he ever believed his life to be into question. And who likes that really??? Jaden sure as hell doesn't and acts on that insecurity that threatens to tear him apart. So let's just say the mess is really unavoidable with those two. But what a beautiful mess it will turn out to be. So READ IT!!!
The end was actually one of my favorite parts, because it was unexpected! And I loved that. I would bet a lot of people go into reading this book and expect it to end a certain way, and I'm hoping they will be as surprised as I was. HAPPILY surprised I will say though.
In case I haven't mentioned it, I looooooooooove this book.
Alright, I got more LOL It's Sam Destiny's debut and can I just say how awesome her writing is? The writing style itself is beautiful. Intricate, loving, and truthful. Throughout the whole book you can really tell that Sam Destiny loves these characters, feels with them, bleeds with them, and in the end just wants them to be happy. The love she has for this book is just pouring out of the pages, and I love it when you can feel exactly that in every page.
So when I say you need to get this book when it comes out, believe me, you really do! Get it, cause in the end you really won't regret reading it <3
So, from me to Sam Destiny