Forever His Baby by Morgana Phoenix
Synopsis:
Two brothers. One impossible choice

From the moment her suspicions are confirmed, Lily knows she's screwed. What the hell is a nineteen year old with no future going to do with a baby? She can barely take care of herself. She needs help.

In walks Sloan McClain, the only man Lily has ever truly wanted — and the brother of the boy whose baby she's carrying. While Lily expects a great number of outcomes when she tells Sloan her news, him proposing marriage and asking her to keep the baby is not one of them, especially not when she has every intention of giving the baby a better future by giving it the home she can't.

Having spent the majority of his life protecting his brother from the bone-breaking fists of their father, Sloan is no stranger to hardship, loss and abandonment. He has learned long ago never to rely on anyone to take care of what was his, and that baby is his. He isn't about to let Lily give away his family, nor can he allow that child to destroy the future he has built for Cole. His only option: marry the mother and claim the baby as his.

But no secret ever stays hidden forever.
My review... How do I best start my review?
Maybe by saying that Morgana Phoenix aka Airicka Phoenix is a safe bet for me. Every book I pick up from that woman is exactly right and I enjoy it. That said, let's get to my opinion.
Well, Sloan is all grrrr and ohhh, and a lot of growl and mmmmmhhh, and then... I'm not making sense? You must have not read Forever his baby then. And if you didn't... Why in the world DIDN'T you?? You didn't have time? Oh hell, go and make it. You didn't buy it? See, that I don't understand because this book is incredible.
I can't help but think that there is NOTHING that Airicka aka Morgana Phoenix can't to. She sure can do Contemporary.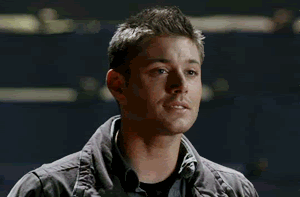 Lily is amazing as a person. I love her character and everything about her. The way she tries to do it on her own, to do the very best for that baby just makes me all warm and fuzzy. And then there is Sloan... OH WOW, he is just so right and perfect and amazing. Coming and and trying to do the right thing for his brother just turned out to be the only true thing for his life. As much as I understand how weird it must be for him to have his brother's baby as his own, I can't believe he actually still would have went through with it.
The way he fixes Lily's house.
The way he protects all that belongs to him...
Those are all the reasons why i fell for slogan probably right the first time he showed up grease-covered and growling.GOD, can i have him, please?
Mrs. Phoenix, I don't know how you always do it, but I want all of your boys and men. I want them. I always do.
Thank you for giving me that book. Thank you for making it amazing.
I'm giving 5 Book-Boyfriends: