Loyalty and Lies (Chastity Falls #1) by L.A. Cotton
Synopsis:
Eighteen-year-old Savanah Parry just moved three thousand miles across state to escape. The memories…the whispers…the pain.

Chastity Falls Academy is supposed to be her fresh start; her salvation. And when Ana meets mysterious Jackson, she begins to think it is. She hasn't smiled in almost sixteen months; not since the night her life changed forever, and despite her guilt…her loyalty, Ana can't deny that Jackson is breathing life back into her. With Jackson by her side, Ana wants to believe she can heal and move on. But she isn't the only one living a lie, and the small private Academy has secrets of its own. All is not what it seems, and Ana is about to find herself in a tangled web of lies; fighting for survival, again.

Loyalties will be tested, lies will be told. Welcome to Chastity Falls.
Okay, so we got that ARC in exchange for an honest review and it's NOT hard at ll to write an honest review.
I think I started reading that book and it didn't take me long at all to be really glad that I am a blogger. I won't lie, in the last time we had a lot of ARCs that just made me reconsider accepting any for review, so when I started this book, I was prepared for another disappointment. Boy, am I glad that was NOT what happened.
When Ana and Jackson meet for the first time, and she mentally checks him out, I already got all dreamy-eyed.
The whole book strated out great for me since L.A. Cotton has a way of writing that makes me feel as if I'm walking right alongside Ana. Seriously, the description of the high firs, the whole area of Chastity Falls University ... It was amazing. I was sucked right into the whole story.

Then Ana and Jackson have their first date and he is all kinds of awesome. Of course he's awesome. Seriously, half of reading a romance book is about falling in love with your next Book-Boyfriend, right? And that's what happened to me. Somewhere around that time I started to write L.A. Cotton, too. After all, if I suffer, she might as well suffer, right?

As with every book, there was a WTF-moment right in the middle of the book. Chapter eight... By then though I already know where we were heading ... Before reading on, I told her that this better not is happening...

Not that this changed anything...
Since I'm gonna try to write without spoilers, I have to skip a lot now, but I can tell you that what I love is how Ana pieces herself back together and I think, without herself realizing it, she is much stronger than she thinks. I love her, I seriously do.
The plot in this book, the tension, the characters, THE BOOK-BOYFRIEND, man, it's amazing! I will not lie though, right after the end I couldn't think. I was feeling slightly numb, and heartbroken, and totally destroyed. Seriously, this just was...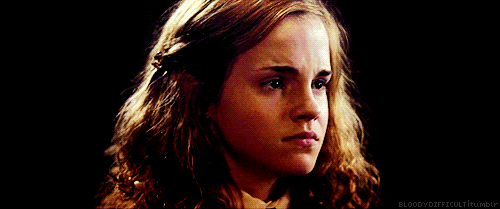 Either way, I sure hope that L.A. Cotton has mercy and let's us take part in the next-ARC-review round as well... Because seriously ... WAITING FOR RELEASE DAY?? Impossible. I find it hard enough to now wait. *huffs*

I as well told the author that I was irrevocably in love with Jackson and staking a claim. I'm sorry, everyone. I can't help it. i want A Jackson. And a Banana Shake with Jackson. :-D

Rating: Five out of five book-boyfriends:
Julie



(All GIFs found on Google. ARC provided by L.A. Cotton.)