Dalysian Hope by Jamie Summer - A review
I know my usual reviews start differently, but this is a very special today, so let me tell you something before we dive into I what I think.
I've been lucky to write with Jamie Summer since 2004. Yes, trust me, it's an eternity, and it feels even longer now that we don't manage to do that as often as we did.
Our stories were an escape, and fun, and she always told me that I was the writer between us two. Well, tomorrow she's releasing her first novel in a series ... proving herself wrong. She is very much a writer, and I've been forutunate to start this whole journey with her from the moment on she actually had that dream that now turned into Dalysian Hope. I encouraged her to start writing it down ... and then told her to not stop. I remember when she said she thinks it's going to be a long story, and I to recall when she found the covers for the story. I as well recall her telling me she can't do it ... well, I can tell you, she can and she did.
I know how much this book means to her, and I know how lucky I can be to have been on this trip with her right from the beginning, so today I'm honoered to actually write this review.
Dalysian Hope (Book 1 of the Dalysia Trilogy)
One night that changed everything.
Sophie Evans is sure about one thing: she's a normal teenage girl. Until one night her life is turned upside down.
Attacked in her own apartment and saved by two handsome strangers, she's thrown into a whole new world. Suddenly dealing with powers she knows nothing about and having half-truths thrown at her from every direction, she realizes that the definition of normal might not fit her after all.
When Sophie is told that she has to fight in a matter of life and death, she's left wondering what chance does she really have? And how can she be the only hope of a race she never even knew existed?
Can Sophie fight the odds stacked against her, or will she lose herself in the process?
The first thing I thought was that this book reminded me of the Hunger Games, and put a whole new twist on the term normal-girl-goes-big. Sophie is a strong character that, while in the beginning insecure, still tries to carve herself a little space in a world that's as carzy as it's new.
I'm not usually a YA reader, but this book I did start and I had to say that it kept me glued to its pages. There's so much mystery, so many secrets going round, that you can't help but wonder what will happen next. Will Soph find out what's going on? And why in the world doesn't anyone feel like telling her what the heck she's doing there? Lucky for her, some people are actually by her side, to Sophie meets the mysterious Ren, who swears that he'll do everything he can to keep her alive. Ren is ... *sigh* Okay, I'm totally drifiting off.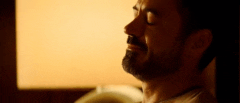 Then we have Ash, who trains Sophie to do ... yeah, what? I'm not gonna tell you, you better read it yourself. Anyway, if I'd have to pick, I'd say that Sophie should get Ash, but only because I totally want to keep Ren!
While this is only the beginning of the series, I love the way Jamie Summer is building her world slowly, easing you into it without throwing too much at you at once. This gives such a great outlook for book 2 and I can only hope that Miss Summer is planning to let us have this baby THIS YEAR, because I need to know how this is going to continue.
You can check out the book here:
Dalysian Hope (Dalysia Trilogy: Book One)
#
sale
#
debut
#
YAFantasy
#
99c
(All pictures found on google.)