The Chosen (Black Dagger Brotherhood #13) by J.R. Ward
Before I start with my review, I feel as if I should make a big announcement about being back and all that. After all, we haven't been very active when it comes to the reading front, and overall anyway. So I kinda hope to write a few more reviews again over the next months (and hopefully well into net year and so on...) and I want to kick it off with a book that had me 'ugh-ing' so much... :D
Series: Black Dagger Brotherhood
Blurb:
A scorching forbidden love threatens to tear a rift through the Black Dagger Brotherhood in J. R. Ward's newest novel in the #1 New York Times bestselling series.
Xcor, leader of the Band of Bastards, convicted of treason against the Blind King, is facing a brutal interrogation and torturous death at the hands of the Black Dagger Brotherhood. Yet after a life marked by cruelty and evil deeds, he accepts his soldier's fate, his sole regret the loss of a sacred female who was never his: the Chosen Layla.
Layla alone knows the truth that will save Xcor's life. But revealing his sacrifice and his hidden heritage will expose them both and destroy everything Layla holds dear - even her role of mother to her precious young. Torn between love and loyalty, she must summon the courage to stand up against the only family she has for the only man she will ever love. Yet even if Xcor is somehow granted a reprieve, he and Layla would have to confront a graver challenge: bridging the chasm that divides their worlds without paving the way for a future of even greater war, desolation and death.
As a dangerous old enemy returns to Caldwell, and the identity of a new deity is revealed, nothing is certain or safe in the world of the Black Dagger Brotherhood, not even true love . . . or destinies that have long seemed set in stone.
Sam's Review:
I've been dying for this book. I mean, I'm such a huge J.R. Ward fan, I preorder the books the second they become available. After all... You need to have them, like yesterday.
Anyway, one I got the book and I had to start, I mean... I literally started reading right there at work. I didn't even think about it. I just needed to read the first few lines.
Of course, that happiness dwindled pretty fast after getting into the first pages. I mean, we know J.R. has a tendency to be mean and play with our hearts, but this book? First Xcor and Layla, and then...
******* SPOILERS AHEAD******
Quinn and Play. My favorite couple ever, and they managed to finally be together and all, and then she tears them apart. I get Qhuinn, I do, I really do, but I also totally understood Blay. Hearing that, the way Quinn had said it, that he wasn't a parent to them... Holy shit, that hurt. I mean, it even hurt me, and I'm not even part of the story. Of course, Quinn offering up all rights to the kids, every little thing and giving it to Blay...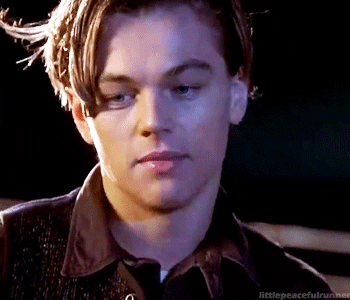 Of course, I worried it wouldn't be enough, and maybe it wouldn't have, but thankfully J.R. fixed it.
Also, Lassiter? That guy is just perfect. Showing up in the sanctuary, bawling his eyes out? I wanted to cuddle him and make him feel better. Poor baby. Coolest thing ever though. And I like that Layla knows he's the new big thing.
Trez... What can I say? I want him to be happy so much, but I am not yet sure what to think about this whole new turn of events...
***** SPOILERS OVER******
Overall I loved this book. As always J. R. Ward doesn't make things easy, and I don't think I'd love the books as much as I do if that wouldn't be the case. However, it wasn't my favorite in the series, even though I thoroughly enjoyed it.
My rating:
Four out of five book boyfriends.
Get the book here:
http://amzn.to/2nUB6GM
Start the Series with Dark Lover here:
http://amzn.to/2oDnYmw
Thanks for reading and MAN, GO AND FALL IN LOVE WITH THESE GUYS!
Sam